The world is changing.  And it is changing for the better.  People from all over the world are trying to live their lives in ethical ways.  They are also contributing their money and time to social causes.  When I was young the Peace Corps was just starting and it was a novel idea.  As JFK said, "My fellow Americans, ask not what your country can do for you, ask what you can do for your country."  Today that thinking has become a global concept.  We feel a universal responsibility for our fellow man and the environment.  Many businesses have jumped in and have incorporated good world citizenship as a core value.  TOMS which is know for their canvas shoe has a program where they will donate a pair of shoes for everyone they sell.  Macy's contributes money to many charities.  The list goes on.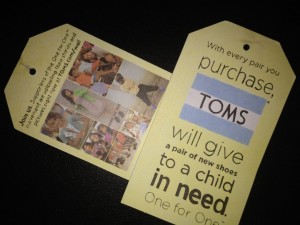 When I speak to new start up fashion companies many incorporate their values into their business.  Whether it is sustainability or donating product or products being made in America they want to be more than just a new brand.  They also want to stand for something.  I commend them and love their commitment to the world.  Of course using these core values in their marketing is a great way to connect with their customers.  According to a new study in the Journal of Consumer Research, corporate social responsibility leads consumers to believe products are better quality.   Knowing a company is mindful of its impact on the environment and society makes many people more likely to buy their products and services.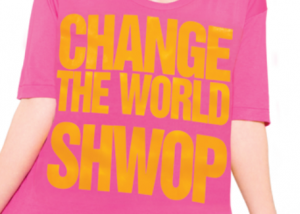 But is having good values is enough to attract a customer?  The fashion business is  business of ascetics.  Consumers are attracted to product itself.  If the company has good values even better.  But that is not what drives us.  Remembering this is what successful companies do.  The social responsibility is a plus for an organization.   But it is not the driver for sales.