This article was written by Junaid Ali Qureshi for Vibe Consulting. Junaid Ali Qureshi is an ecommerce entrepreneur with a passion for emerging tech marketing and ecommerce development. Some of his current ventures include Progos Tech (an ecommerce development company) , Elabelz.com , Titan Tech and Smart Marketing .
Trends contribute to ecommerce development. The latest fashion trends are: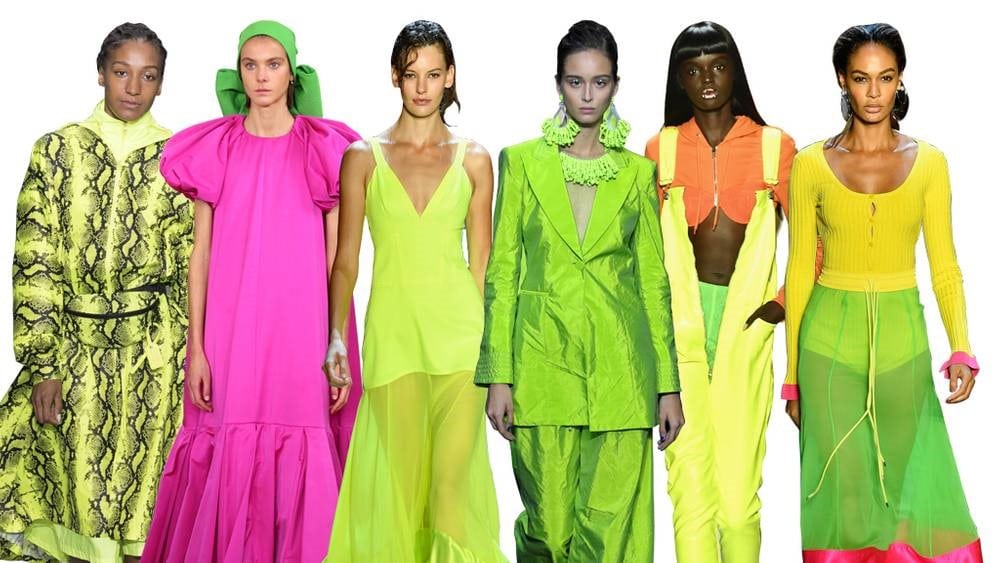 Neon: Neon has made its way into the shelves of celebrities. Neon was used on the catwalks of Henry Holland, Christian Siriano and Naeem.
Modernism: With this trend you will see raffia accessories, amulet jewelry and crotchet pieces. Hippy modernism has been seen on the catwalks of Chloe and Loewe, Philip Lim and Paco Rabanne.
Yellow: Sunny yellow is fashion trend for 2019 and it lit up the runway at Oscar De La Renta, Brandon Maxwell, Carolina Herrera and J.JS Lee.
Feathery accessories: Feathery accessories are going to trend in 2019. Feather is the new fur.
Crotchet: Crochet was spotted on the runways JW Anderson, Oscar De La Renta and Victoria Bechkam.
Tie Dye: If you do not like colours then you can try out Tie Dye. Tie Dye was seen at the catwalks at Prabal Gurung and R13.
Bucket hats: There is going to be a whole lot of hats as we like protecting our faces from the sun. They will be bucket hats as seen at Louis Vuiton and Anna Sui.
Oversized hats: Oversized hats were spotted at different fashion shows like Rejina Pyo, Simone Rocha and Xiao Li.
If businesses want to succeed they have to keep up with branding trends.
Shapeshifting logos: More brands now go for shapeshifting logos. Shapeshifting logos are also known as responsive logos. According to 99 Designs, "Responsive logos are shape-shifting logos that change in size, complexity or even color to accommodate and adapt to wherever they are placed."
Responsive: On a digital platform the logo of a brand changes to accommodate the screen of any device.
Variable: Certain parts of your logo can change to fit your marketing campaign. You can use different imagery to appeal to different people.
Contextual: You logo can change to fit where it is used. For example the logo on your business card can be different from your logo on a shirt.
An example of a shapeshifting logo is the logo of Vintage Homes & Design.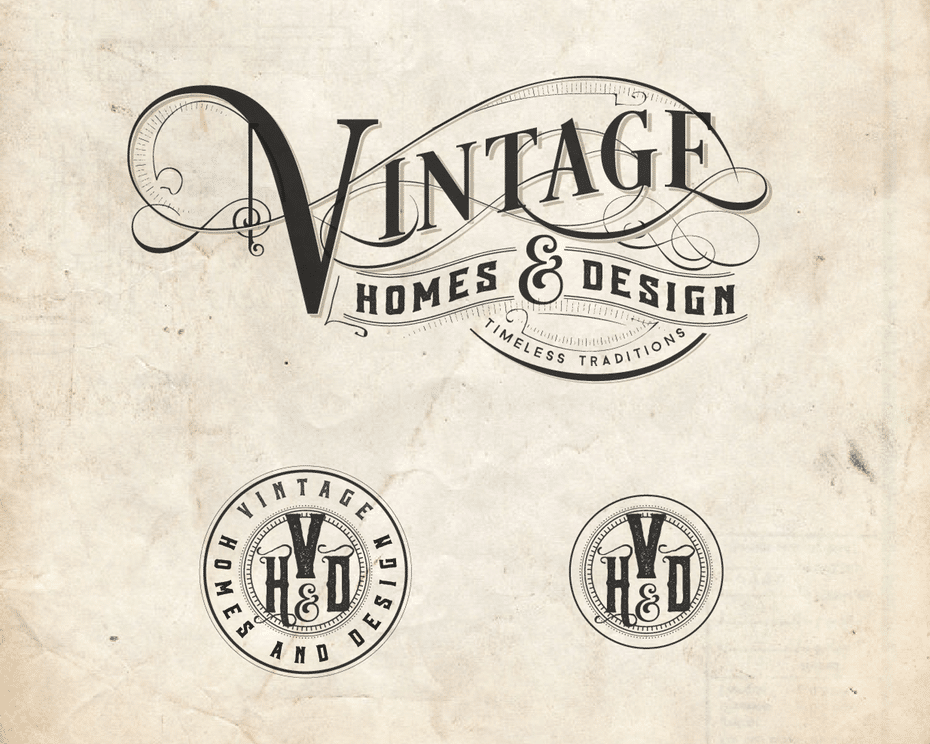 Geometrics: Geometric branding makes use of abstract shapes, straight lines and grids. They appeal to structure, order and modernism. Geometrics are now combines with bright colours and curves to make them more appealing. Examples of brands that make use of Geometrics are Alo, The Cirquit and Florida Panhandle.
Implementation of playful interaction: Everyone wants to have a good time and brands now implement playful elements in as part of their marketing. Playful elements improve mental health, it helps in escapism and brands implement playful elements so that they can reach new audiences. Ecommerce development companycan help you implement playful interaction into your marketing campaign.
Vintage-inspired logos: There will be a resurgence of vintage-inspired logo in 2019. Vintage logos centre around an image that is encased in a frame. It usually has a textured effect and it might include an established year. Examples of brands with vintage-inspired logos are Artifact Jack, Copper & Cane Distilling, Bull N Bear Brewery, Nature Alchemist and Goat Island Oyster Company.
Augmented Reality (AR): Consumers can easily get information and experiment with products when they use augmented reality. According to Wikipedia, "Augmented reality is an interactive experience of a real-world environment where the objects that resides in the real-world are augmented by computer-generated perceptual information." Augmented reality helps customers to make purchasing decision and it helps customers to engage with brands. Customers can use IKEA and Wayfair apps that allow consumers to see furniture.
Influencer marketing: Influencer marketing is growing in popularity. Beats By Dre is a company that effectively made use of influencer marketing. The company used influencer in music videos. Artists were sent Beat By Dre and they were encouraged to provide feedbacks.
Compelling serifs: Serifs are making a comeback because of their ability to communicate the personality of a brand. Serifs evolve the style of a brand and they give brands a modern and classic outlook.
Chatbots: Chatbots help ensure that customers can interact with brands. Chatbots can help customer answer frequently asked questions. Chatbots improve customer care and customer experience.
Experience: Brands are looking for ways to get customers into their brand rather than pushing themselves at their customers. Brands are looking for ways to offer more experiences to their customers. Brands are improving their creatively physically and virtually.
Negative space: Brands now proactively use negative space in their logos. They use negative space to convey a meaning and send a message. Examples of brands that make use of negative space are Summit Gourmet Popcorn, SeafoodSouq, Piano Panda and Bowties Kitchen.
Pixel art: Pixel art involves assembling individual pixels and organizing them to recognizable shapes. Example of brands with pixel art logos are Heckel & Co Film Produktion, Bloomup Creative Agency and Wicked Reports.
3D imagery: 3D imagery makes use of visuals to create detailed pictures. It helps brands to show customers that they are cutting-edge. Examples of brands that make use of 3D imagery in their logo are Mulher, LearnVibrant and Nelbee.
eSports: eSports has grown in popularity and it has thousands of viewers for all events. eSports is a marketing tool for brands as it helps brands engage with their audience.