From my experience too many product categories can kill a new brand. I work with many start up fashion brands. One of the questions they always ask is: "How big of a collection should I make and how many different product classifications should I do?" This is an excellent question. One of the ways I can answer this is by looking at their budget. Since most new entrepreneurs have limited funds the answer is usually asking another question; how many can you afford and will there be enough styles to interest a buyer?
One of the ways to create a line that makes a statement without having to make 50 styles is to narrow your product assortment to 1 or 2 categories. So rather than having 2 t-shirts, 1 jacket, 1 pant, 1 belt, and 1 skirt. You pick one item and make a strong presentation. For example you can have 6 skirt styles and become a brand that stands for skirts. Your sales, marketing, production, and sampling is concentrated on this product. You can then become the go to brand for this. Once you build your business in this area you can then layer on additional product categories.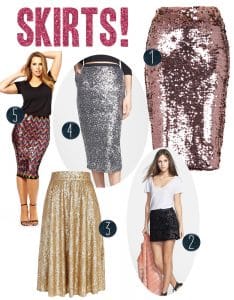 I have seen companies like Ugg and Crocs take one item and build huge businesses. What they do that sets them apart is they make that one product as exceptional as possible. Then they put all their sales and marketing efforts to create a buzz for that product. When you look at the line below you can see the styles are variations on one product. The brand is synonymous with sheepskin boots. The brand is so well known that when you own a pair of Uggs, you don't call them my boots, but rather my Uggs. That speaks to the prestige that Uggs created around their brand.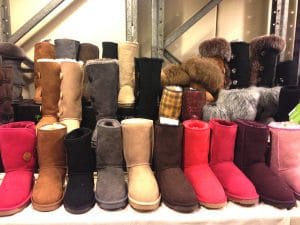 Don't kill your brand before you start by being all over the place with your product. Find the product category that you feel has the best potential for you and really do it right.